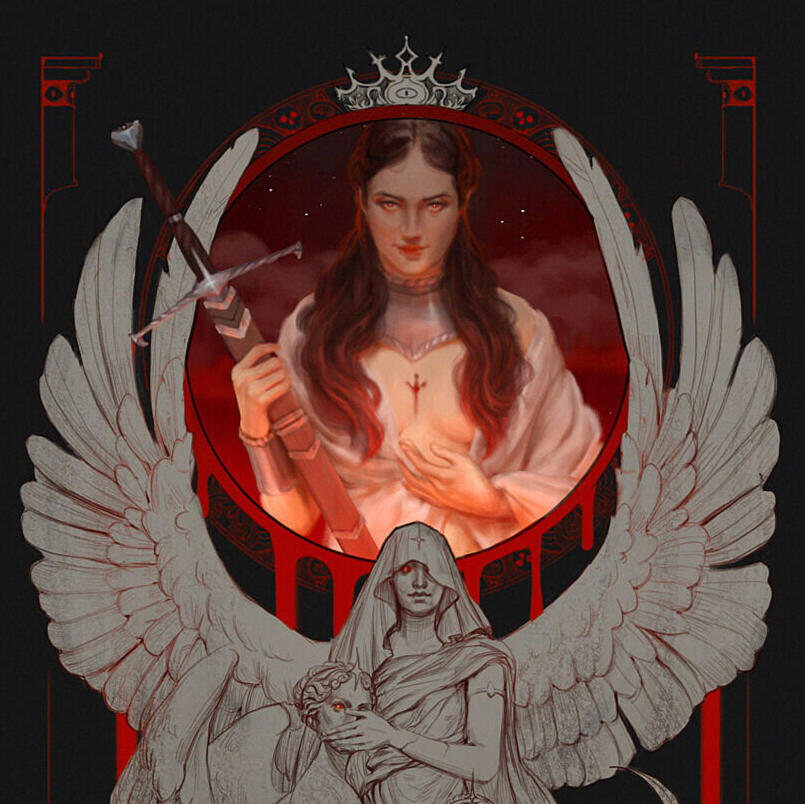 Janna Sophia
Freelance Illustration
illustration
---
From Sketch To Final
Ghostfire Gaming - Fables: Citadel of the Unseen Sun
AD: Zoë Robinson
---
Book Covers
---
Crimson Company
The creation of this card game included characters, marketing illustrations and box art & design.
Box Design
Kickstarter Marketing
stylised art
---
Fandom Inc. - Cortex Prime: Growing Characters
AD: Tina L. Collier
Contact
For professional inquiries please contact me via email.My office days are Tue, Thu & Fri.
---
About
Hello!
I'm Janna, a freelance illustrator from Salzburg, Austria.I grew up near the mountains, listening to stories and fairy tales of old kings, evil stepmothers, girls getting lost in the woods and the creatures the lurk within them. Nothing fascinates me more than beautiful things with a dark twist to them and I am happiest when I can bring stories to life with my art.Clients I've had the pleasure of working with include: Wizards of the Coast, Crimson Company, Fandom Inc., R. Talsorian Games, Ghostfire Gaming, Solar Studios, 3D TotalTraining:
BA in Graphic Design
Mentorship with Anna Steinbauer
SmArt School Mentorship with Cynthia SheppardI specialise in all things fantasy but I'm always open to new challenges and opportunities!